French Parasol Cover Graces Magazine Cover
Arlene was asked to create a project for the cover of the 20th Anniversary edition of the Japanese Decorative Artists Association's Magazine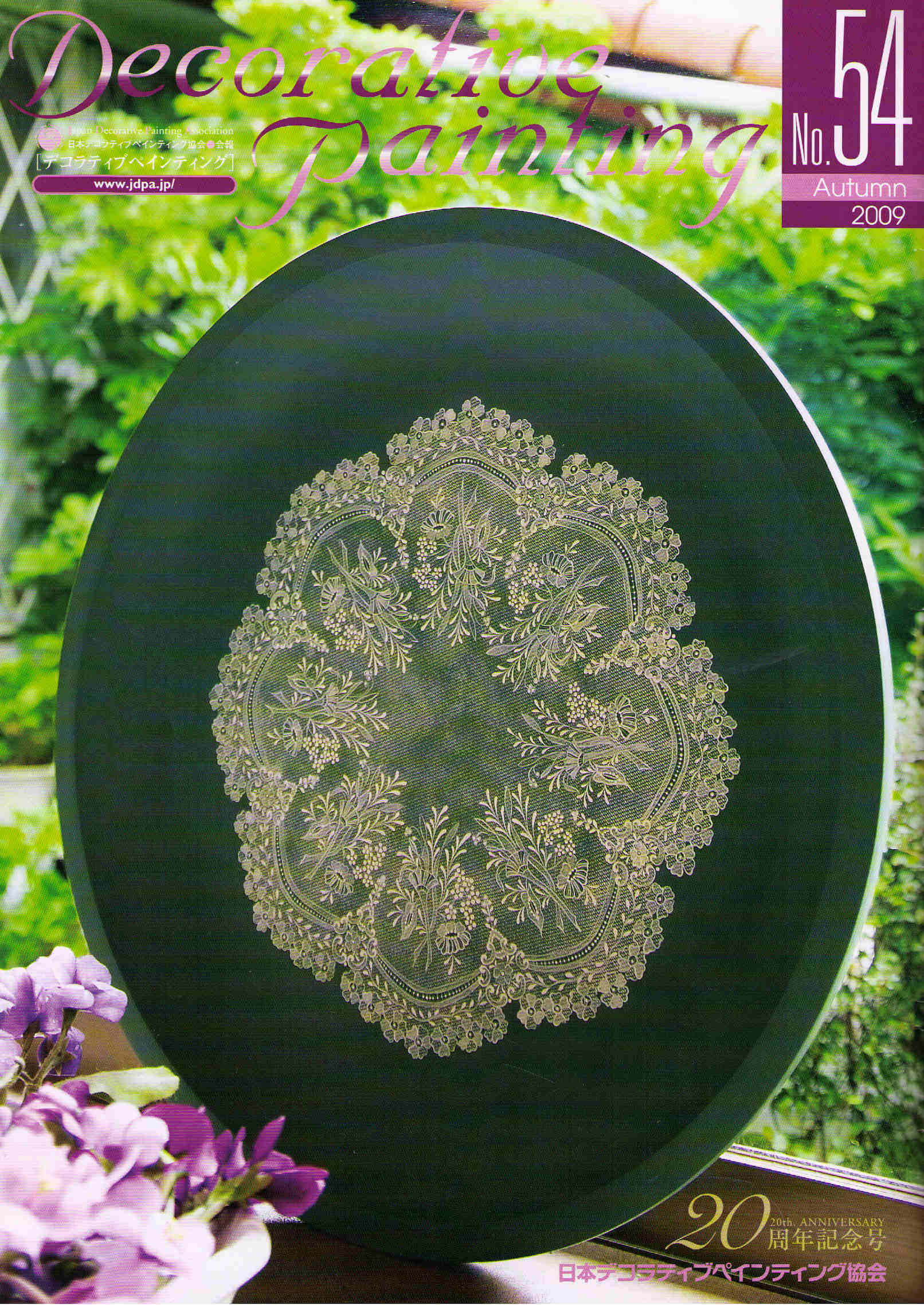 This project is a seminary only piece.

On display at the Smithsonian!
Arlene's ornament displayed at Smithsonian Institute's Renwick Gallery. Members of the Society of Decorative Painters provided 500 ornaments for the annual Christmas tree at the gallery. The 15' tree was on display during the month of December.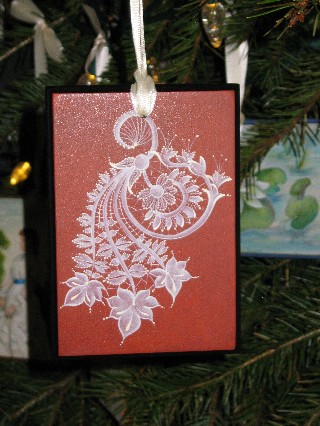 This bridal painting from the gallery inspired the ornament.